NEW – Support for macOS 10.15.4 and iOS 13.4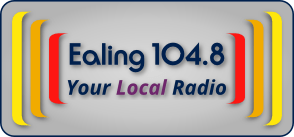 Ealing 104.8 FM
Powered by Vortex CallMe
How to Use CallMe
Welcome to CallMe portal which will put you live on-air at the click of a button.
Pre-Checks
The first time you access CallMe, a banner or pop-up will request use of your microphone. Choose the appropriate device if prompted and allow the request. If the option to allow has a drop-down arrow, click and choose to allow always.
When you speak, the audio meter should be around the middle of its range.
If you are using headphones, turn the Echo Cancellation switch OFF (O).
Go Live
Click on the green CALL ME! button. You should see CONNECTING... and after a few seconds ON AIR. You are now transmitting live audio to the studio!
At the end of the call, click DROP to hang up.
Last Update: Fri Jul 3 04:03:56 2020