NEW: File playback (beta) - contact the provider of your CallMe link for more information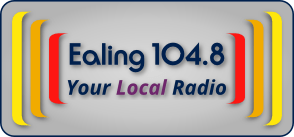 Ealing 104.8 FM
Powered by Vortex CallMe
How to Use CallMe
Welcome to CallMe portal which will put you live on-air at the click of a button.
Pre-Checks
The first time you access CallMe, a banner or pop-up will request use of your microphone. Choose the appropriate device if prompted and allow the request. If the option to allow has a drop-down arrow, click and choose to allow always.
When you speak, the audio meter should be around the middle of its range.
To ensure the highest-quality audio on a phone, we recommend you use the manufacturer's original wired headset plugged directly into the device, and turn the Echo Cancellation switch OFF (O).
Go Live
Click on the green CALL ME! button. When you see ON AIR, you are transmitting live audio to the studio!
If you are using an external audio device (e.g. Lightning headset), do not disconnect it during the call. On macOS and iOS, do not mute the mic by tapping / clicking the icon in the address bar or menu.
At the end of the call, click DROP to hang up.
Last Update: Thu Nov 26 00:53:08 2021